2 out of 3 child safety seats misused – Now TxDOT to offer free safety seat inspections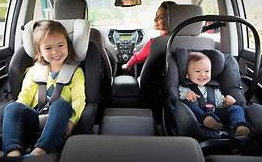 AUSTIN – With motor vehicle crashes still a leading cause of death among children, the Texas Department of Transportation is joining safety advocates statewide to remind parents of the importance of always buckling up their children. That means not only making sure they're secured in their vehicle, but also avoiding the most common mistakes when it comes to child safety seats: failing to select the seat that is appropriate for the child's age and size, and failing to correctly install it.
As part of its September "Save Me with a Seat" campaign, TxDOT is encouraging parents to sign up for a free child safety seat check-up at any of its 25 district offices located throughout Texas.  While most parents believe their children are properly buckled up, the NHTSA says 2 out of 3 safety seats are not used correctly. In Texas, in 2017: 408 children younger than 8 years old were seriously injured and 73 died in traffic crashes.   And 411 children ages 8 to 12 were seriously injured and another 30 were killed.  To protect against injury, TxDOT recommends that all children under age 13 ride in the back seat, properly secured in a seat belt or safety seat. State law requires all children under 8 years old, unless they are taller than 4 feet 9 inches, to be in a safety seat whenever they ride in a vehicle. Failure to properly restrain a child can result in a ticket of up to $250.
Leading up to National Child Passenger Safety Week, Sept. 23–29, TxDOT is partnering with Build-A-Bear Workshop® to hold outreach events at malls in five Texas cities. While specialists are conducting safety seat demonstrations, Build-A-Bear® will provide activities for children. Safety events are planned in Hurst, Waco, Brownsville, Corpus Christi and Katy. "Save Me with a Seat" campaign materials also will be available at all 35 Build-A-Bear locations in Texas on Sept. 29.  TxDOT's free safety seat inspections are available weekdays – about 20 to 30 minutes. To schedule with a TxDOT Traffic Safety Specialist, visit SaveMeWithaSeat.org.
Drunk scootering becoming an issue for one Texas city
August 16, 2018 – (KEYE) — Drunk scootering is becoming an issue in Downtown Austin, Texas. The city is working with police on the safety issues that have arisen with dockless scooters and bikes. According to Austin Police riding a scooter while drunk can lead to a DWI.  A spokeswoman for Austin Transportation Department said that issue hasn't come up yet, but the transportation department plans to work more with the police.  They say enforcement can help, but education can be one of the best tools.
APTA and Vision Zero Network analysis touts higher public transit as a key to safety
A new research analysis released Aug. 29 by the American Public Transportation Association (APTA) and the Vision Zero Network, a nonprofit campaigning to end vehicle traffic fatalities, suggests cities with higher public transit use can cut their traffic fatality rates by as much as 40 percent.  The analysis, entitled "Public Transit is a Key Strategy in Advancing Vision Zero and Eliminating Traffic Fatalities," reveals metropolitan areas with high rates of public transportation use see lower traffic fatality rates, APTA explained.
"Every day, 100 people die due to traffic crashes on America's roads, and increasingly communities are committing to Vision Zero because they believe everyone deserves to be safe on our streets," said Leah Shahum, founder and director of the Vision Zero Network. "Investing in strong public transit systems helps communities improve safety for everyone on the roads. For too long, we have undervalued the significant safety benefits of robust public transit networks, so we look forward to stepping up cooperation to grow public transit and safety together."
"Public transportation is an important safety tool because it allows high risk drivers, such as those who are drinking or fatigued or distracted, as well as those who are simply inexperienced or unable to drive for health reasons, to be able to get around without endangering themselves and others," Dinh-Zarr said. "I am pleased to learn about this APTA and Vision Zero Network partnership and report which I hope will help all of us put safety first in our communities and our nation, no matter what form of transportation we choose."
Traffic law enforcement still a not topic
August 15, 2018 – AustinMonitor – Even though traffic law enforcement and street safety is a top priority for the Austin Police Department, the majority of officers have little time to devote to such enforcement, given their other priorities, such as responding to citizens' calls and engaging in community policing efforts.  That is the major conclusion of an audit report produced by members of the city auditor's team and discussed at the City Council Audit and Finance Committee on Tuesday.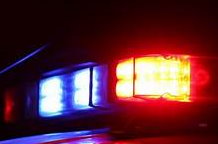 Cameron Lagrone, the auditor-in-charge of the audit, told the committee that officers spend 79% of their time on duty responding to calls for service, leaving only 21% of their time available for other duties.   APD Assistant Chief Justin Newsom reminded Council members that Chief Brian Manley has emphasized that his officers need to do community outreach. Newsom told the Austin Monitor, "Our push, and especially since Chief Manley has been chief, is community engagement.  He added that decisions about where to concentrate traffic enforcement efforts are "based on deaths and serious injuries. We have to focus our limited traffic enforcement resources where the greatest impact is happening. And that's the high-speed roadways and the major intersections."
Even though the city has set a goal of having zero traffic deaths or serious injuries on Austin roadways by 2025, that goal, called Vision Zero, must compete with the other important goal of improving relationships between the police and members of the community. As of Aug. 1, "citywide patrol capacity was at 82% total staffing, with 84 vacancies and 52 officers on long term leave," according to the report.  In order to increase traffic law enforcement, the city relies on a grant from the Selective Traffic Enforcement Program, or STEP, which is administered by the TXDOT.  According to the report, the city receives about $1 million per year to pay for enforcement efforts focused on speeding, distracted driving, impaired driving and other causes of vehicle crashes.  For the calendar year 2017, APD reported that its officers averaged 1,173 hours of traffic "enforcement per month through the STEP grant, and issued a large percentage of the traffic citations issued by APD." According to an analysis by the audit team, officers working under the STEP program issued 54 percent of APD's speeding citations, 62 percent of the city's seat belt citations and 48 percent of citations issued for distracting driving in 2017, as well as citations for failure to have a child safety seat and violation of intersections signals.
Austin teen arrested for intoxication assault after hit and run critically injures man at bus stop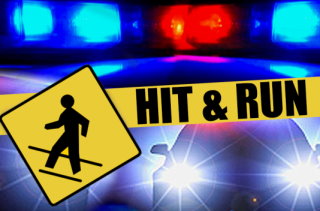 Austin police have arrested a man who's suspected of driving drunk and crashing into an East Austin bus stop Friday, leaving one man seriously injured, court documents state.  Dipak Thapa, 19, has been charged with intoxication assault and accident involving serious bodily injury following the crash that happened at around 5:40 p.m. Friday.  Police were called to the 2400 block of East Riverside Drive, just west of Pleasant Valley Road for the vehicle-pedestrian crash and found a 60-year-old man, whose right leg had been severed. He was transported to a hospital, where doctors discovered the man also was bleeding from his brain, an arrest affidavit said.  A wrecked Toyota Camry was located on the scene, but the driver, Thapa, had fled the vehicle, court documents said.
Thapa was later found and taken to the hospital for treatment of his injuries, the affidavit said. Police said Thapa appeared intoxicated, and he admitted to officers he had drank two 16-ounce beers before the crash, the document said.  Records show Thapa was booked into the Travis County Jail on Friday after he was released from the hospital. His bail has not been set. Both charges are third-degree felonies punishable by between 2 to 10 years in prison.
Driver arrested after man was hit and killed at south Austin bus stop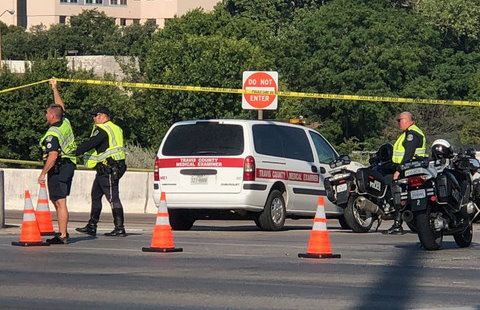 Aug 01, 2018 – KXAN –  AUSTIN (KXAN) — The driver who police say hit and killed a man while he was waiting at a bus stop in south Austin and left the scene Wednesday morning has been arrested.  Darrell Shane Smitty, 52, has been charged with failure to stop and render aid, with bond set at $100,000. The crash happened around 8 a.m. at the intersection of South First Street and West Ben White Boulevard. Austin police say a white GMC Sierra 4-door pickup truck with the license plate AD68179 was in the far right turn lane, westbound on the frontage, waiting at a red light with a Capital Metro bus to its left (in the straight lane).
When the light turned green, police say the driver in the pickup truck, instead of turning right like he was supposed to, accelerated to try to beat the bus going straight. As the bus was coming to a stop at the bus stop, the pickup truck driver "jumped the curb, drove down the sidewalk" and struck 40-year-old Ernesto Garcia.  ………  Garcia's is at least the fifth person hit and killed by a vehicle in Austin in the past two weeks. On Sunday a man was hit and killed crossing Manchaca Road, a man crossing I-35 downtown was hit by a couple vehicles Friday, on Thursday a man walking on the sidewalk was hit by a car that then careened into a ravine in north Austin and a cyclist found a man's body by the side of the road last Monday.
The area of Wednesday's hit-and-run is not among the city's most dangerous, but people have plenty to say about it, according to an interactive map the City created for people to share their concerns. People have said it's hard for people to see each other near the intersection of South First Street and Ben White Boulevard, and that people don't always use the crosswalks. Other areas of the city feature more comments.
VisionZero Commentary – "This has to change"
"Pedestrian deaths have risen 46% across the country.  Last year at this point on the year in Austin we had 8 people killed while walking, this year there have been 15 people killed in Austin while walking.  Across Texas in 2017, 613 people were killed by vehicles while walking.  KXAN also noted that the Insurance Institute for Highway Safety has released a report calling for reigning in speed increases, redesigning roads to make them safer for pedestrians, and changing the design of trucks and SUVs to make them less deadly (as they already do in Europe). When this truck was speeding around the bus and jumped the curb it went into the clear zone.  The clear zone is an area TxDOT designs into the roadway where out of control vehicles can "recover."  The problem here is that TxDOT intentionally puts sidewalks in clear zones, and will not allow an "fixed hazardous objects" that would protect a person on the sidewalk.  So, for example, TxDOT will not allow street trees (or other fixed objects) that could have helped protect Ernesto while he was waiting at the bus stop.  The TxDOT Roadway Design Manual STILL requires a 4 foot clear zone on all of the urban corridors they control in the City of Austin."
Use crosswalks, slow down: City urges caution after pedestrian deaths
July 27, 2018 – Statesman.com –  Transportation officials remind residents to use crosswalks and to slow down while driving to avoid accidents. After three people were hit and killed by vehicles this week, Austin transportation officials are reminding pedestrians to stick to crosswalks and drivers to slow down. Early Friday, a man in his 20s tried to cross southbound Interstate 35 near Sixth Street and died after being hit by an 18-wheeler, police said. No one was charged in the incident. Another man, in his 40s, died Thursday after a vehicle hit him in the westbound lanes of East Anderson Lane at Norwood Park Boulevard about 8:40 a.m. Police are still investigating the crash.
And on Monday morning, Scott Gerald Whiting, 37, was killed in a hit-and-run in the 5700 block of West Parmer Lane. A bicyclist found him lying in the road near McNeil Drive and called police. Investigators said Whiting was walking in the bike lane or on the grassy shoulder when he was hit. A suspect has not been identified.  Twenty-three pedestrians were killed in auto crashes last year and 28 in 2016, police data shows. So far this year, 14 pedestrians have been killed in auto crashes, including the incidents from this week.
Police say the number of traffic fatalities this year is not unusual.   "We range between 60 to 70 traffic fatalities throughout the year, so we're on pace to hit that," Austin police officer Bino Cadenas said. "Again, we'd like to remind the public to please utilize the intersection if you're going to cross."  Low visibility, speeding, drunken driving and crossing in unsafe areas are often factors in pedestrian deaths, said Joel Meyer, the city's pedestrian coordinator for the Pedestrian Safety Action Plan. Crashes often occur at night when it's hard to see people on the road or sidewalks, he said. And the faster a driver goes, the more difficult it becomes for the driver to slow down and avoid pedestrians.  "These areas that were designed for car travel don't mix with more pedestrians," he said.
Data show Austin saw the lowest number of total traffic fatalities in 2010 when 49 people were killed. The worst year for traffic deaths was in 2015, when 102 people were killed. Since then, the Austin area has had 79 deaths in 2016 and 75 in 2017.  As Austin has grown, the demand for walkable spaces and transit use has increased, Meyer said.  Areas that are walkable are often less affordable, causing residents to move outward into areas along highways, he said. Austin's homeless population is also at risk of pedestrian crashes because a large number of them shelter under overpasses near the road.  "That's just not a good combination," Meyer said.  The city is improving a number of intersections to make them safer for pedestrians.
3 out of last 5 fatal crashes in Austin involved a suspended license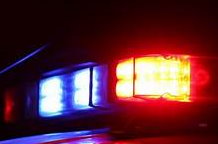 July 26, 2018 – CBSAustin — A recent spike in crashes involving drivers with suspended licenses is leading APD to look back into an ordinance to get those drivers off the road.  Austin Police say three of the past five fatal crashes in Austin involved someone with a suspended license. One driver had 19 suspensions on her record.  "19 active suspensions, that's bad driving," APD detective Patrick Oborski said.
Oborski said it's a common trend in Austin and this year he says they've seen a lot of crashes involving drivers with no license or a suspended one.  "The sheer numbers, it's out of control," Oborski said. "The likelihood of you being in a crash with a suspended license is much higher than actually being in one with a drunk driver."
So far this year there have been 1,485 crashes involving a driver without a valid license. There have also been ten fatal crashes involving no valid license. Those numbers don't show a spike compared to 2017, but they do outnumber fatal DWI crashes at eight.  Oborski said they're talking with the city to add an ordinance to allow them to tow drivers without a valid license.  "The problem is right now we're just issuing citations and letting people drive off and to me it's like if someone being involved in a murder you give them the gun back," Oborski said.
A couple years ago, Vision Zero in Austin talked about adding similar enforcements. However, Jay Crossley said they thought it wasn't equitable to lower income drivers.  "There were lots of concerns about equity measures," Crossley said.
According to Emily Gerrick, an attorney with the Texas Fair Defense Project, a majority of people without a valid license are because they couldn't afford fees.  "Not because they're bad drivers but just because they can't afford to climb out of this hole," Gerrick said. "They would have their licenses if they had money."  That's why she says towing their vehicle that allows them to drive to a job is not a solution. "I think it would drive people deeper into poverty," Gerrick said.
Oborski said they would look to differentiate between drivers who just couldn't pay fees and the dangerous drivers with suspended licenses. "We're not really concerned with surcharges and things like that we're looking at the ones more bad driving, bad habits things like that," Oborski said.  He also said drivers without a valid license should not be on the road. "I understand that people have needs but also my family has a need to be safe," Oborski said.
CBSAustin- by Adam Hammons
More than half of drivers don't look for people walking or cycling when turning right
Now new research from the University of Toronto School of Engineering proves the point: you cannot rely on people to do the right thing, you have to design the roads to prevent problems. In this study Nazli Kaya, working under supervision of professor Birsen Donmez, found that more than half of drivers they studied failed to scan for cyclists at right turns.   While wearing eye-tracking equipment, the drivers made right turns from a major artery to a side street, crossing a bike lane that I use regularly, feeling more safe and protected than I did before they installed the controversial lane. It evidently was a false sense of security.   She reiterates also what we have said about vision zero (and everything else) — that it is all about design.
Cities Are Replacing Dangerous Slip Lanes With Space for People
July 13, 2018 – STREETBLOGUSA –When you come across a short segment of asphalt that carves u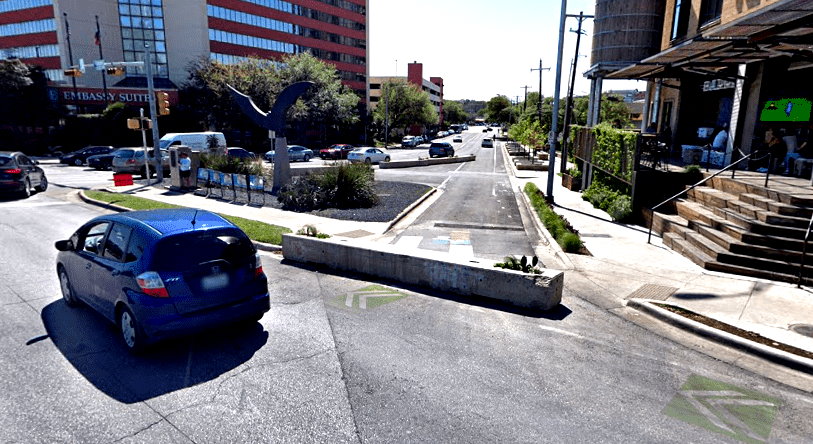 p the sidewalk so drivers can take turns faster — that's a slip lane, and it's very dangerous for pedestrians. Slip lanes don't belong in cities.  Since slip lanes serve no purpose except to shave a few seconds off car trips, they're easy to convert to pedestrian space. And many cities are doing just that.  Congress and Barton Springs, Austin — The city of Austin is currently testing out a public plaza at this location with temporary materials. The plan is to build out a permanent project if public feedback is positive following the one-year pilot.
Inspired by this photo of a slip lane removal from Streetsblog Chicago's John Greenfield,  you can see where the asphalt has been filled in to create a nice continuous sidewalk and a landscaped buffer.
NYC DOT: 'Vision Zero' traffic deaths down citywide
New York City – July 10, 2018  —
New numbers show the (New Your City) mayor's
Vision Zero program is helping to reduce traffic deaths
significantly.  For the first six months of this year, there were 81 fatalities recorded.That's the fewest ever over a six-month period.  City DOT Commissioner Polly Trottenberg credits this to the placement of 140 speed cameras near schools across the five boroughs.  "The possibility of losing that speed camera program, where we've seen in intersections or places we've put those cameras speeding drop over 60%, we just want to make that pitch again for the city to keep deploying these life-saving tools," Trottenberg said.  If the senate is able to return to Albany and pass a bill then it would put 290 cameras through out the city until 2022.
Hit-and-runs on the rise in Austin, data show
June 23, 2018 – Statesman – Data show hit-and-run crashes have been increasing over the past seven years.  Pedestrians and cyclists are at particular risk, since they are the most often seriously injured or killed.Officials urge drivers to anticipate the worst and always take down a license plate number after a crash.
A fatal hit-and-run crash that left one man dead in Southeast Austin on Thursday was Austin's fifth this year, continuing an increase in the number of hit-and-runs that goes back seven years, according to Texas Department of Public Safety data.
The man, identified by police on Saturday as Jason Aranda, was struck walking on East Oltorf Street at Huntwick Drive about 3 p.m. Thursday. Authorities say the driver, a woman they identified as 24-year-old Cierra Powell, hit him intentionally, prompting them to open a homicide investigation.
Others who have died this year in hit-and-runs are:
• Timothy Boykin, who was killed Feb. 9 when 21-year-old driver Olivia Gruwell struck him as he rode his moped on Red River Street in Central Austin, according to arrest documents. Authorities say Gruwell dragged the vehicle under her Jeep all the way to her home. She was charged with failure to stop and render aid and intoxication manslaughter.
• Josman James, who died Feb. 23 after a friend who was following in a Cadillac struck his vehicle on Decker Lane in North Austin, authorities said. The driver was identified in an arrest affidavit as Ashley Shelsea Rodriguez-Dominguez, who was later arrested.
• An unidentified man who was found dead on Interstate 35 on March 15. Investigators believe he was struck by a vehicle. The driver has not been found, police say.
• Robert Copeland, who was in a wheelchair on the I-35 frontage road, just south of Wonsley Drive, when he was struck and killed May 7. Rafael Padilla, identified as the driver in an arrest affidavit, was later arrested.
Austin police detective Adrian Duran urged people to drive defensively and to always anticipate the worst. If you are hit while driving, he said, always take down the vehicle's license plate number. "I know the first instinct is to get on the phone with your mom or call police," Duran said. "But without a plate, there is nothing we can do."  Drivers face felony charges if they leave the scene of a crash when someone has been injured in any way. If you hit someone while driving, you should always stop, he said. "It's never as serious as you think."
Department of Public Safety data show 1,680 reported hit-and-run crashes in Austin in 2017. That's a 40 percent increase from 2010, when there were 1,201. In the same period, hit-and-run crashes involving pedestrians increased 76 percent, to 81 in 2017 from 46 in 2010.  AAA called 2016 the deadliest year on record for hit-and-runs, with 2,049 deaths nationwide. In Texas that year, at least one person died in 233 hit-and-run crashes. That's 33 percent more than in 2006, when there were 175 fatal hit-and-run crashes, the Texas data show.  Texas ranks eighth in the nation among states with the most hit-and-runs.  Daniel Armbruster, a spokesman for AAA, said population growth is the main factor in the rising number of hit-and-run crashes.  Nearly 65 percent of people killed in hit-and-run crashes are cyclists or pedestrians, according to AAA.
The most serious hit-and-run crashes, resulting in injury or death, also tend to happen at night in more isolated areas, where drivers believe they can leave without getting caught, Armbruster said.  According to the data, fewer than 30 percent of fatal crashes happen between 9 p.m. and 4 a.m. but more than half of all fatal hit-and-runs occur during that time.  "If it is dark and there are few cars on the road, they think they have a better opportunity to get away," Armbruster said.
Texas Statewide Pedestrian Safety Forum
The Texas A&M Transportation Institute, Texas Pedestrian Safety Coalition, and the Texas Department of Transportation held the first annual Pedestrian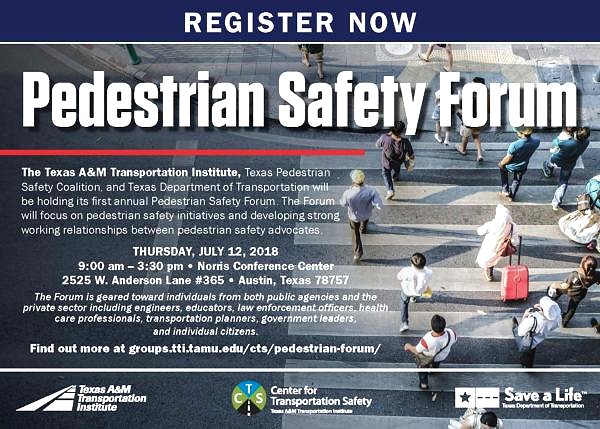 Safety Forum on July 26, 2018 in Austin. The Forum focused on pedestrian safety initiatives and developing strong working relationships between pedestrian safety advocates.  The Forum was geared toward individuals from both public agencies and the private sector, including engineers, educators, law enforcement officers, health care professionals, transportation planners, government leaders, and individual citizens.
June 9, 2018 – AUSTIN, TX — With the Republic of Texas bike rally in town for their annual meet-up — a gathering of thousands of motorcyclists from all over the world getting t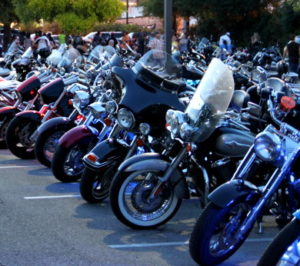 ogether for bonding, camaraderie, music and fun — there is one inevitability: There will be traffic accidents.  The second day of the four-day event has resulted in six incidents so far, resulting in eight patients, according to Austin-Travis County EMS medics who keep a running tally of ROT-rally-originated emergencies each year of the congregation. Of those eight patients so far, seven required transport to the hospital, medics said.
Jojo McKibben, 36, suffered a traumatic brain injury, a lacerated liver and multiple fractures throughout her body in June when a 24-year-old motorist — who was later charged with driving while intoxicated — blew through a red light at the intersection at Lamar Boulevard and West Sixth Street, police said. The driver's SUV hit a van, spun out of control and crashed into McKibben on her bicycle, pinning her beneath the SUV.  Three police officers and four civilians had to lift the 3,400-pound vehicle off of McKibben to save her, an act of heroism that was later honored by the Austin Police Department.
On Tuesday, McKibben was struck again while riding her bike at Congress Avenue and Lightsey Road. This time she was sent to the hospital with several broken fingers, court documents detailing the crash show. The driver who hit her, identified as 58-year-old Richard Garcia Lopez, fled and was later arrested, police said.  "Jojo's injuries were minor, and we are grateful for this," McKibben's partner, Brendan Sharpe, said Wednesday.  He did not want to talk further about the crash but urged riders to "be safe out there."
Data compiled by Austin-Travis County Emergency Medical Services last year show a 60.5 percent decline in bike crashes in the past five years, from 557 in 2012 to 220 in 2017. These figures include crashes with motor vehicles, motorcycles and pedestrians as well as bike-only incidents, with most occurring in the city's congested central corridor.  Texas Department of Transportation data that look specifically at vehicle vs. bike crashes show less of a drop-off during that time, with 345 crashes in 2012 and 312 in 2017.
Jay Crossley with the city's Vision Zero task force says bike ridership has increased in that time in Austin but that has not resulted in more crashes.  Serious and incapacitating bike crashes are rare, with 12 deaths reported in the past five years, according to TxDOT figures. Nic Moe, the former board chair with Vision Zero, said these crashes tend to occur on the outskirts of the city, where people are driving fast and don't expect to encounter cyclists, rather than in the central core.
"They don't really happen downtown," Moe said. "The infrastructure is pretty darn good, and people that are driving tend to anticipate that there will be cyclists."  The Austin Transportation Department has increased the number of bike lanes in the city over the past several years since adopting its 2014 Austin Bicycle Plan aimed at getting more people on bikes.  Despite the drop in reported accidents, an attorney who represents primarily cyclists, Brad Houston, said he hasn't seen his business slow down. He said Austin's growth and increased traffic have caused more problems for riders.   "I really don't think it's getting safer in Austin. That's just contrary to what I see," Houston said.  "Bike lanes are good. They have a positive impact on safety, and they are a big help. But they don't make it safe. Drivers just need to look in all directions. The problem is people need to be in the moment when they're driving."   Houston would like to see stiffer legal consequences for motorists who hit cyclists.  "When they are going easy on these bicycle cases, they are doing nothing to change the situation," he said.
The driver who hit McKibben last year, Katie Bykowski, was indicted on a charge of intoxication assault, a third-degree felony punishable by up to 10 years in prison. She remains out of jail on a personal recognizance bond, and no scheduled hearings are listed in court records. McKibben also sued the Driskill Hotel and Star Bar, accusing them of over-serving Bykowski the night of the crash. The suit is awaiting a ruling in the criminal case, attorneys for McKibben said.  Lopez, the driver accused of hitting McKibben on Tuesday, was arrested and remained in the Travis County Jail on Friday on a charge of accident involving serious bodily injury. His bail was set at $7,500, records show.
By Mary Huber – American-Statesman Staff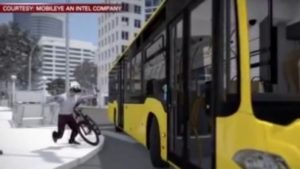 May 14, 2018 – AUSTIN, Texas – On board cameras from a CapMetro bus show how quickly an auto-pedestrian collision can happen.  In a video, obtained by FOX 7 a construction worker can be seen trying to cross the road by darting between parked cars.  He takes a a hard hit but the man survives. Its an example of a problem that Austin Police haven't been able to stop.  "Its extremely disappointing, we are out there working hard to try to make a difference, and we just don't see the results we like to see,"  said APD Detective Patrick Oborski.
"It kind of goes back to what your parents brought you up and said, don't make poor decisions, think about what you do before you do something. You are always suppose to look twice before you cross the road," said Oborski.  Unfortunately, not everyone remembers that safety rule there are those who ignore it and those who are guilty of whats called distracted walking.  CapMetro provided FOX 7 with video clips of nearly 2 dozen incidents that have happened since 2016. Some defy explanation.  There are joggers who run into buses. People who thrown themselves into buses and others who slide down the side trying to stop a bus.   "Just a lot of really distorted people," said Darrell Jamail, CapMetro's security director.  The bus cameras provide a glimpse of what every driver in Austin is facing.
"I think its a combination of things, just based on what we've seen over the years,  the increase in congestion, the increase of traffic and pedestrian traffic on the roads and crossing the roads as well as the increase in use of electronic devices that people are paying sometimes more attention to those than their surroundings," said Jamail.
There have been 8 Auto-Ped fatalities in Austin this year. One remains under investigation the other 7, according to investigators, were the fault of the pedestrian. There were more than 2100 auto pedestrian collisions in Austin between 2013 and 2017. One hundred and eighteen were fatalities, 1,899 involved injuries.
"All these, are cases that can be easily preventable," said Detective Oborski.  Risky runs and fatal collisions that took place on I-35- prompted a new response protocol by APD.   "We are dispatching officers in what we call a code 3 incident, its a hot shot call meaning running lights a sirens to that person, trying to get to them before they make that decision to cross the roadway, so it is a priority one call for us," said Oborski.  A few safety enforcement initiatives have been tried. TxDOT handed out reflective gear to Austins' transient community. Police also issued citations to drivers not yielding to people in cross walks. Those efforts only provided mixed results- but there is something new that may make a difference. Collision avoidance sensors.  Mobileye an Intel Company is one of the companies offering a solution. Multiple sensors can be installed to cover blind spots.
Alerts go off if there is a risk of a collision with a vehicle, pedestrian or cyclist. There are Mobileye devices on a little more than 100 CapMetro buses. But the sensors that were installed only have a forward looking capability.  "Is great equipment, but ultimately you don't want to lull the driver or operators into a sense of security that it will take care of everything for them. Ultimately its on the driver of the vehicle, that they are doing their job," said Jamail.
The best prevention, remains with the Pedestrian. Because failing to stop and look, can all too quickly look like one of the crashes caught on camera.
May 10, 2018 – FOX News7 — The Austin Police Department says there are 5,000 to 6,000 DWI arrests each year in Austin. They say their goal isn't to increase this number, it's actually to stop folks from driving under the influence altogether.   This isn't a new initiative. No Refusal has been happening every weekend this year so far in Austin, and it's something APD attributes for bringing down the number of fatalities caused by intoxication in Austin. APD agrees. Here are the fatalty numbers attributed to intoxication in Austin.
In 2016 – there were 30 deaths.
In 2017 – there were 24.
Detective Michael Jennings with APD's DWI Unit says another rising drug driving. Folks being under the influence of drugs while driving, which is also an offense. Even if it's prescribed to you. Detective Jennings says Austin's fatalities caused by intoxication needs to be zero, something his task force tries to achieve year round.  "I think a lot of times people aren't making a conscious decision saying they'll go out and hurt or kill somebody that's not what it is. But I think they make bad decisions of getting in the car."
March 26, 2018 – AUSTIN – KVUETV — In a study published earlier this year, SleepJunkie.com analyzed data from the Centers for Disease Control, the National Highway Traffic Safety Administration and more to look at instances of drowsy driving crashes in the U.S. and the fatalities that had occurred from them.
Among their findings:
– Texas led the country in sleep-related fatalities in 2016. 159 were recorded in the Lone Star State compared to the next highest, Alabama, which had 43.
– The CDC claims that 1 in 25 drivers have fallen asleep while driving in the past month alone. Adding on their site that the NHTSA estimates nearly 72,000 crashes due to drowsy driving in 2016.
– While vehicle-on-vehicle crashes make up more than 30 percent of sleep-related crashes, nearly two-thirds of the crashes were from a vehicle running into another object.
SleepJunkie also found that Sundays and Mondays were statistically the worst days for sleep-related crashes and that the most crashes happened between 5 a.m. and 6 a.m.  Experts urge sleepy drivers to always seek a safe way off the road and to then take a nap. In Texas, it is legal to spend up to 24 hours at a rest stop or rest area for napping purposes.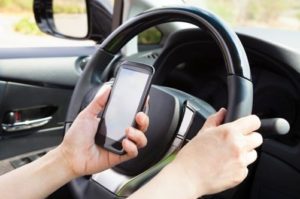 March 5, 2018 – AUSTIN (KXAN) — In the first four months since Texas implemented its statewide texting-while-driving law, the Texas Department of Public Safety reports it issued only 15 violations in Travis County — 14 warnings and a single citation.  The new law is aimed at cutting down crashes in the state because one in five in Texas are caused by distracted driving.  But advocates for the bill say the state law doesn't go far enough to prevent fatal crashes.
"The passage of the no texting state law is great. I'm glad they did it. I'm glad there is the awareness that there are dangers when you are texting while driving, but we now need to go to the next step," said Mike Myers, whose daughter died when she was texting while driving back to Austin from Texas Tech University where she was going to school.  "The night before, she called me and told me of all the things that she was looking forward to doing in her life and she was so excited… and then she was dead," her father said. "We really do need to take it to the next step and ban the use of hand-held phones while driving."
The city of Austin's hands-free ordinance went into effect Jan. 1, 2015.  "You can't have a device in your hand whatsoever while you're driving. You can't use it for GPS. You can't use it for Facebook," explained Detective Patrick Oborski with the Austin Police Department.  From Sept. 1 to Dec. 31, 2017, the city of Austin issued 2,841 citations for the offense. During that same time, DPS issued 1,474 total violations for texting and driving across the entire state.
"It's not to write citations. It's not to give you a fine. It's for the safety, and it's not anything else but the safety," added Det. Oborski. "Even one fatality is too much here in the city, so if we can do anything at all to keep people's eyes on the road and keep them more focused on what they're doing… that's our goal."  Violation of the city's ordinance is a Class C Misdemeanor, punishable by a fine of up to $500.   As the state's texting ban went into effect Sept. 1, so did a required course to combat distracted driving before getting your license in Texas. It is called Impact Texas Young Drivers. All applicants 18 and older must complete the course — which is free — before taking their driving skills exam. There's already a similar course for drivers ages 16 and 17.
Gov. Greg Abbott signed House Bill 62 into law in June after the ban passed the Texas Senate on May 19, 2017 in a 23-8 vote. The Texas House cleared the bill in an 111-62 vote in March last year.  The bill was authored by State Rep. Tom Craddick, R-Midland, and State Sen. Judith Zaffrini, D-Laredo. Craddick said in a statement the governor is saving lives by deterring dangerous and deadly behavior.
"For a long time, Texas has needed this law to prevent the loss of life in unnecessary and preventable crashes and we finally have it," Craddick continued. "This delivers a strong message to Texas drivers to stop texting, put down their phone, and keep their eyes on the road. Like AT&T says: It can wait."  This was the fourth time Texas lawmakers had tried to pass a texting-while-driving ban statewide.  Gov. Abbott, dissatisfied with the law as currently written, said he wants the measure to override city ordinances so there isn't a "patchwork quilt" of distracted driving laws across the state. If legislators do not get to it during the special session, the ban as it is currently written will still move forward and become law in September.
Read the full bill on the state of Texas' website. 
For more information about Vision Zero ATX, click here. 
Goldstein became the 76th and last person to die on Austin roads last year, but the number of traffic deaths in 2017 fell for the second consecutive year, from 79 in 2016, following a record-setting spike in 2015, when 102 people died.  Although several of the crashes in 2017 had multiple victims, the total number of deadly crashes also dropped from 2016. Police investigated 71 fatal incidents in 2017, a nearly 8 percent decrease from 77 in 2016.  Assistant Police Chief Troy Gay told members of the city's Public Safety Commission on Monday that crashes overall were also down roughly 7 percent in 2017.
Police records show that fatal crashes involving pedestrians, motorcycles and motor vehicles all were down last year, but more bicyclists were killed:
• Twenty-three pedestrians died in 2017, compared with 28 in 2016.
• Eleven fatal crashes involved motorcycles in 2017, compared with 13 in 2016.
• Four bicyclists were killed in 2017, compared with two in 2016.
The numbers for 2017 were more in line with those recorded before an unprecedented rise in 2015 in which 102 people died on Austin roads.  Austin police counted 78 deaths in 2012, 75 in 2013 and 63 in 2014. Before that, Austin traffic deaths were even lower. The average number of deadly crashes from 2007 through 2011 was 57, with the lowest being 49 in 2010 and the highest 62 in 2009.  At least 35 of the 71 crashes in 2017 were believed to have involved an intoxicated person.
Francis Reilly, program manager for Vision Zero, a task force working to eliminate Austin traffic deaths by 2025, said that while a reduction in deaths is promising, it's hard to say whether it is indicative of something more significant.  "Looking at crashes over the long term, there's a lot of fluctuation in those numbers, so it's hard to look at just one or even two years and say that we have a trend necessarily," Reilly said.  Vision Zero examines crashes and tries to devise data-guided strategies and solutions through engineering, law enforcement, education and policies.  "We're taking a longer-term view of this, certainly," Reilly said. "It's keeping in mind that these aren't just numbers; these are people with families and loved ones who are dying on our roads."
Jen Samp, a spokeswoman for Vision Zero, said authorities have worked hard to pinpoint specific danger spots, such as the intersections of Martin Luther King Jr. Boulevard and Interstate 35, North Lamar Boulevard and Parmer Lane, and Cameron Road and U.S. 183, as well as North Lamar between Rutland Drive and Rundberg Lane.  Improvements completed in 2016 and 2017 contributed to significant reductions in crashes at those intersections, city Transportation Department officials said. At MLK and I-35, crashes were reduced 61 percent after the city added a southbound through lane, a right-turn island and raised crosswalks, among other improvements.
Crashes fell 57 percent at U.S. 183 and Cameron Road after the addition of a right-turn pedestrian refuge island, high-visibility continental crosswalks and an advance warning flasher on the eastbound frontage road of U.S. 183.  Those improvements were completed in 2016.
In 2017, similar improvements contributed to a 22 percent decrease in crashes on Lamar between Rutland and Rundberg and a 43 percent decrease at Lamar and Parmer, city records show.  She said authorities also have pushed for education and enforcement to curb some of the behaviors that lead to deadly crashes, such as driver inattention and distraction, speed, alcohol or drugs, improper movements, failure to stop, and failure to yield the right of way.  Austin police officers posted on city buses have caught and ticketed people who use their phones while driving. In 2017, the department issued 10,446 citations for driving while using an electronic device.
Officers also targeted drunken drivers by expanding no-refusal periods to cover more weekends in 2017. During no-refusal weekends, officers have more legal resources to obtain blood alcohol samples from suspected drunken drivers who refuse to be tested. The department said crashes in which drivers were intoxicated fell 22 percent in 2017, and no-refusal efforts will remain the same in 2018.  "The main goal is behavior change — whether it be enforcement doing it, engineering doing it or education doing it," Samp said. "Whether it's one or the other. We are going to try all of them."
By Mark Wilson – American-Statesman Staff